WELCOME TO
.
Fancy Dress
Our Celebration Assembly
There are lots of opportunities to praise the excellent work of our children during our Friday Celebration Assembly.
School Champions
Project Refugee
A joint project with Barrow Hill Primary School, Poolsbrook Primary School and Netherthorpe Secondary School
Today our Y4's have had a very exciting but scary experience. Seven children spent the day being "refugees" at Poolsbrook School and three children from Barrow hill School spent the day with us. The day was packed with activities which were designed to help the children learn more about the current refugee crisis. They all loved it and participated fantastically!
Our picture made it into the Chesterfield Post. Click on the link below to find out more...
http://www.chesterfieldpost.co.uk/public_services/schools/schools_00000221.html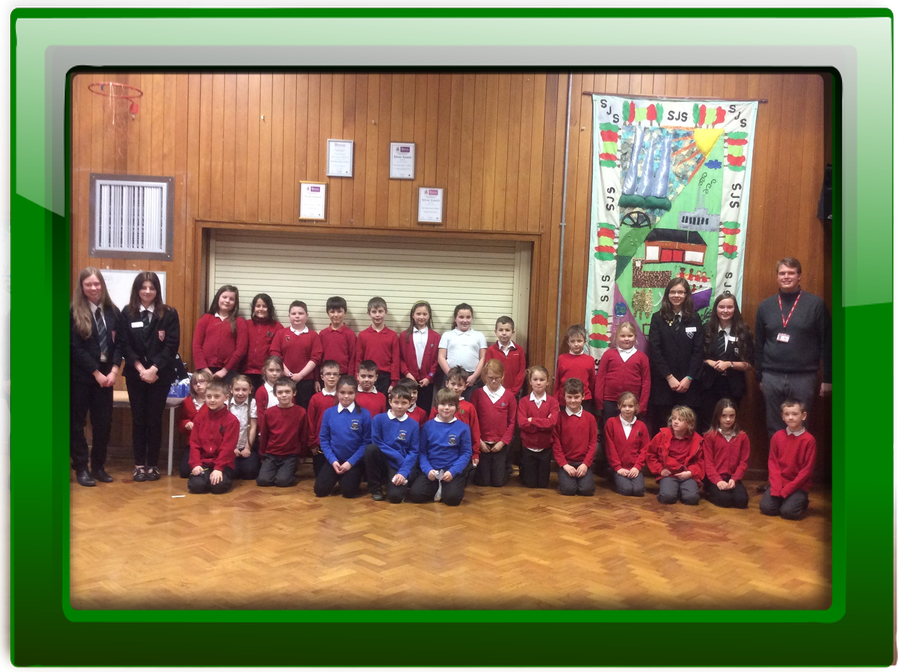 Collaboration
Our website aims to provide parents, carers and families at Staveley Junior School with up to date news and information, and a regular snapshots of children's exciting learning experiences.